Locations in ShareMyToolbox are where tools can be assigned as their physical location. Locations can be a warehouse, a van, a jobsite, and more. This article will walk through how to search for Locations.

In this article:
Location Search & Filter
Once you add all of your Locations, from jobsites, to storage, to trucks and vans, and more, there can be a lot of data on the Locations menu of ShareMyToolbox.
To Search, simply type directly into the Search Locations search bar in the Locations menu.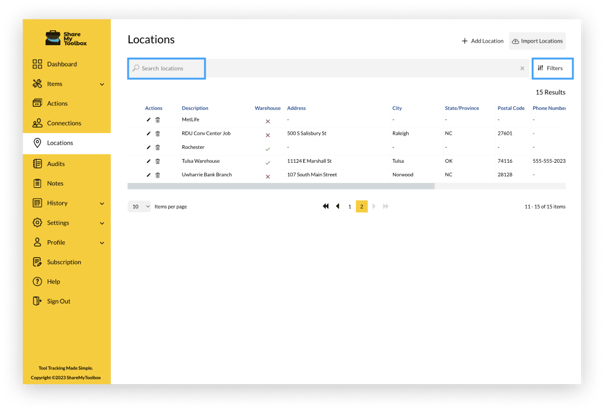 You can also click on the Filters button for additional options
Choose to Hide or Show Inactive Location records
Choose to Include Archived Location records